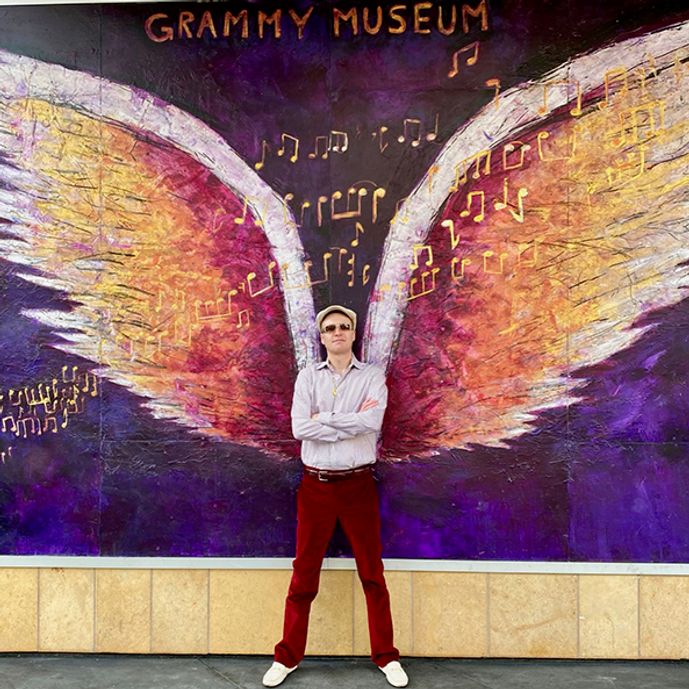 Justin S. Grant, entrepreneur, singer, author, & mentor, is a native of Santa Barbara, California. He has led a rich life, with experiences in diverse sectors throughout his journey. He attended secondary school at Thacher in Ojai, California, where he received a vigorous natural, ethical, and academic education in an atmosphere rich in metaphysical traditions.
     At the University of California in Santa Barbara he earned a Bachelor of Arts in Creative Writing and studied world religions. Justin then travelled to the Himalayas in India/Nepal and deepened his love of sacred music and meditation.
      
     As founder of an IT consultancy in Los Angeles, he acquired broad experience in the business sector. He received an Audio Engineering certification from Musicians Institute in Hollywood and established a recording studio and record label. In the non-profit sphere, he served in multiple organizations as a board member, treasurer, technical director, and live performer.
 
     Justin earned a Master of Arts degree in Transformational Psychology from the University of Philosophical Research.
     His best-selling book, Business & Spirituality ~ Secrets of Personal, Professional, & Planetary Evolution, offers a pragmatic path for truth seekers in the global era. An abridged version is available under the title of Spirituality for Busy People.
     Justin is the Founder & CEO of Unitive Spirituality, Inc., a non-profit organization dedicated to promoting wellbeing, Self-realization, & the spiritual unity of One Humanity.    
     In the Spring of 2021, Justin S. Grant debuted his first single and music video, officially launching his career in mainstream music. Over the following year he released a flurry of songs and videos in the pop / rock / hip-hop genres. His songs and videos have received millions of plays as his influence on social media continues to grow.
Press Mentions:
American Top 40 with Ryan Seacreast: "2022 will remain as one of the most prolific years for Justin S. Grant… A highly-deserved recognition by the fans, this achievement marks the culmination of years of passion, dedication and vision by the eclectic and versatile singer-songwriter…"
Celeb Mix: "The American songwriter seems to be capable of writing songs and performing within a vast spectrum of genre…" 
HipHop87: "Emerging Artist Justin S. Grant Is Shining This Year, Keeping His Fans Waiting for More."